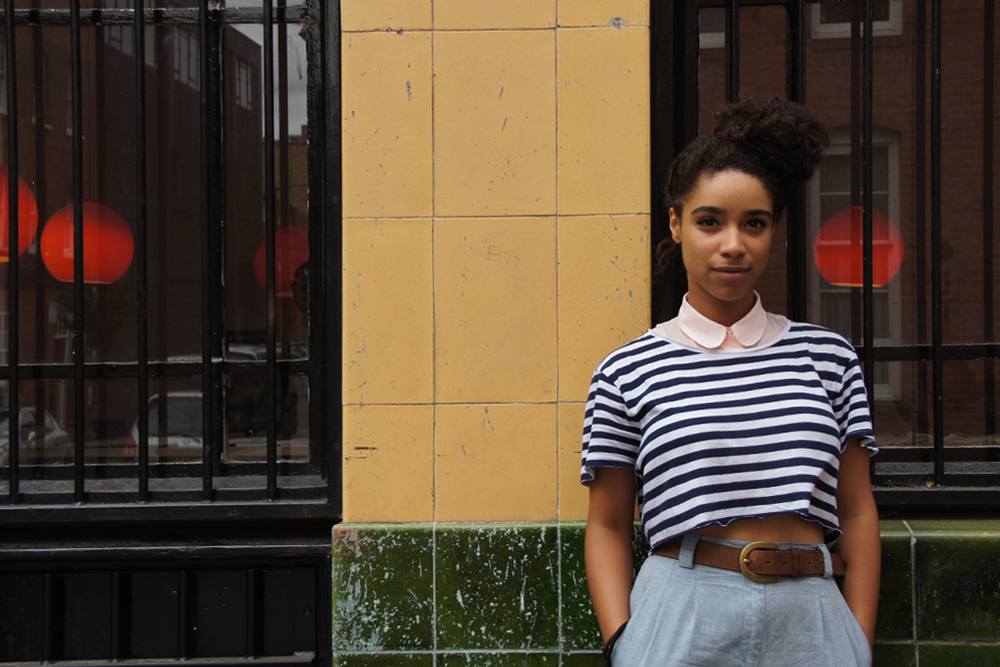 It's not often that you come across a new artist as talented as Lianne La Havas. With the release of her first EP, the 21 year old Londoner is starting to turn heads. We caught up with Lianne last month before she flew to LA to complete her album.
Tell us what you've been up to recently, where you've been, where you're at….
I just recently signed with Warner at the end of may and went to New York  to do some songwriting. I did that in July and worked with Matt Hales (Aqualung) and also Willy Mason. We did a show out there at a place called the Living Room. I got back and found out that one of the songs I had written in New York is going to be my first single from my EP which is entitled Lost & Found. I've got some live shows coming up and we're planning a London show to coincide with the launch of the EP. I'm also going to LA tomorrow to do some more writing and hopefully finish off some stuff for the album.
For people that don't know you, describe your musical style
I'd say Live, what I do is play the electric guitar and sing what I hope is a soulful sounding vocal. I like to talk about my experiences in my songs. Some of them are cheerful and some of them not so cheerful but all the way through there's a sort of underlying banter which I can't really avoid.
Do you think there's a limit to how honest you can be in your songs, how much do you want to expose yourself?
I love all the ways that you can express yourself lyrically. I have some songs that are just completely obvious and a bit of a joke but also some true stories. I'm happy to talk about what my songs are about; I don't try and hide behind anything metaphorical.
Tell us more about New York…
It was the heatwave when I got there and they said it hadn't been that hot since 1939. I stayed in an apartment on my own in Carroll Gardens, Brooklyn. A really lovely place, lots of brown stone buildings. I was busy most of the time because Willy Mason was also in town and I'd befriended him back in April…
How do you go about befriending Willy Mason?
We met on the Victorian line from Brixton. It turns out that my friend Dan, a producer I work with, was doing Willy's new album. Willy had just arrived and they were on their way to see a show. So i got on the tube and was like "oh hey Dan, hey Willy" and we went to this show together and just got chatting. A month later he played a show in London and I went down and we had a bit of a jam afterwards.  I let him know when i was in New York as he spends a lot of time there, and we just got together and wrote some songs and it was really fulfilling. I had such an amazing time.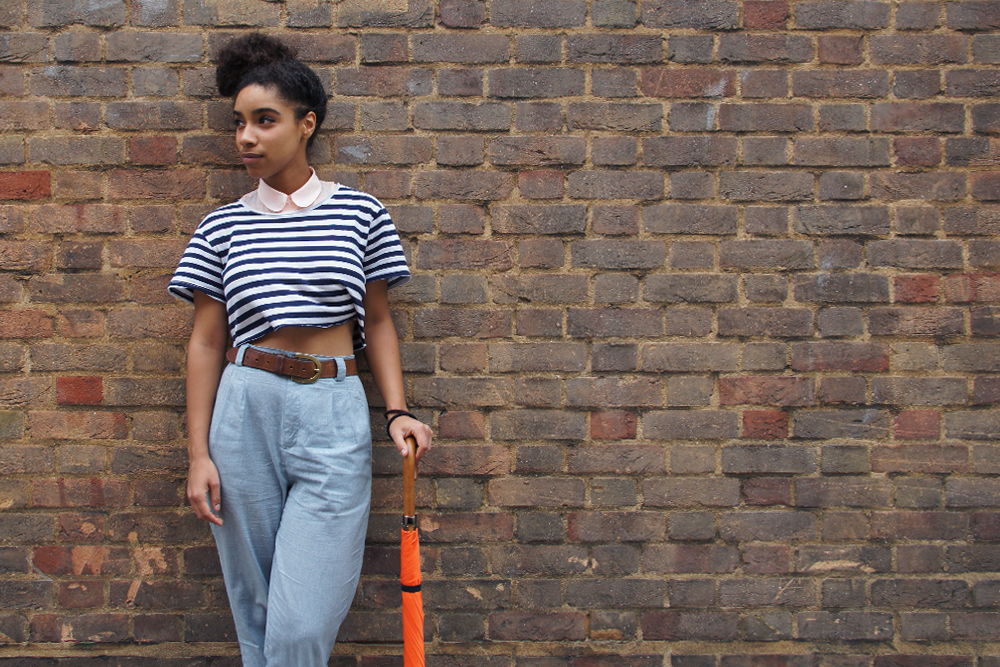 What do you enjoy about New York compared to London? Where do you feel most at home?
I've lived in London all my life. I was born in South London, moved to East London at 19 and it was only then (through music) that I was able to travel. So from seeing what else is out there, I really appreciate being able to travel. When I went to New York I felt strangely at home. You see London in there, you see maybe a bit of Berlin. It's its own thing but it is many things. Personally I was very comfortable there. Although, when I came home, I felt even more comfortable in London. It made me appreciate the differences between cities. I do want to know what it's like to live in another place and i would definitely live in New York.
Fashion wise, where do you shop? Do you have any favourite designers? Style-Icons.
Nooooo [laughs] I love clothes and I like a bit of Beyond Retro every now and again. I like playing with shapes I guess but I don't really know enough about it, but I do like to look nice. I do like some singers and how nice they look. I like Erykah Badhu, she always looks great and i like the fact she doesn't always wear make up.
You recently did a cover of Final Form by Everything Everything, how did that come about?
We share management and I love Everything Everything. I'd heard their demos and really wanted to cover something of theirs but I couldn't decide what. Then their album came out and Final Form was one of my favourites from the album. Around that time they were about to release it as their 4th single. I thought it would be nice to coincide it with their single release. So i went to my mate's studio in Limehouse and we just sort of bashed it out. I was really happy with the result. It was at a time when I wasn't being that productive with my own personal writing so I think it was interesting to interpret someone else's writing in your own style.
What are you listening to at the moment and what is influencing you?
I love Little Dragon. Have loved them since their first album and couldn't believe what I was hearing. I've followed them ever since.
Any songs that have changed your life?
The Fugees – Killing Me Softly. I didn't know when it came out back then that it was a cover. It was just immediately enthralling and ever since then I've loved Lauryn Hill's voice. I think the way she uses it is spectacular. She's one of my vocal inspirations. Then there's Erykah Badu again – her whole thing that she does – 'On and On', 'Certainly', one of her new songs called 'Gone Baby, Don't Be Long'. Jill Scott too.
You recently tried to give away your goldfish on Twitter…How did that go?
[Laughs] When you have goldfish you sort of wonder if they're ok a lot… I was constantly thinking; are they ok – is he lonely? does he have a disease? what are those things on him? why is he swimming differently? It was driving me insane. So my boyfriend was like "Don't worry about it, they're fine, they're fine, they're supposed to be like that". Then he started to develop this paranoia as well. We have just two fish, each in separate tanks (because they fight) then one day I came home and then there were two more fish (one more in each tank)  and i was like "Why did you do that?..we were paranoid about just the two and now there's four to be paranoid about".
So we tried swapping tanks, putting all of them in one tank, or just the big one in one tank and the three little ones in another and it was just taking over our lives. So we would jokingly say, let's get rid of them, let's just put them in Clapton Pond. Then I went away to New York and while I was there my boyfriend took them back to the Pet Shop, so when I got back home, the house was empty and i was like 'No, I was only kidding' and now I actually miss them. So I did actually get rid of them but I don't know if I actually wanted to deep down. I just wanted them to be ok.
Lost & Found is available NOW to download on iTunes .
Lianne will be performing Live through November at the following:
Nov 15th – Nation of Shopkeepers, Leeds / Nov 16th – Bar Brel, Glasgow / Nov 19th Thekla (Upstairs Room), Bristol / Nov 20th – The Castle, Manchester / Nov 21 – Rescue Rooms, Nottingham / Nov 23rd – Studio Private, London
liannelahavas.com / Facebook / Twitter