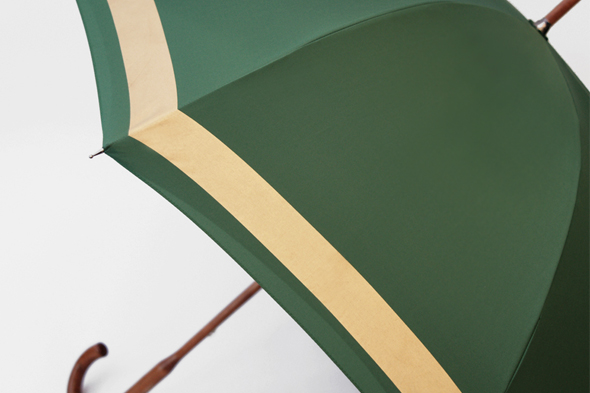 Following on from the success of our Commuter Umbrella, we're proud to introduce our new collaboration with Transport For London, The Green Line Umbrella.
The Green Line brand, first established in 1930, was used for coach services linking central London with country towns within a 30-mile radius.The Green Routemasters were used on Green Line routes in outlying country towns, with a central station at Poland Street, Soho.
The Green Line Umbrella is based on a special fleet of Lincoln Green Routemasters. These were built for comfort with extra deep cushions featuring the now iconic Routemaster Seat Moquette. It's this moquette pattern that makes up the interior of this special London Undercover umbrella and the Lincoln Green & Gold Paintwork, the exterior.
Our new range of Folded Umbrellas play tribute to the wonderful British Cuisine that we all know and love. Available in 4 varieties: Bangers & Mash, Beans on Toast, Brussel Sprouts & Chips & Ketchup.
The strong 6 panel umbrella is lightweight, easy top operate and comes with a compact sleeve and additional metal clip. The umbrella has a smooth, engraved wooden handle & cotton strap. All umbrellas as always are packaged in a striking London Undercover tube.