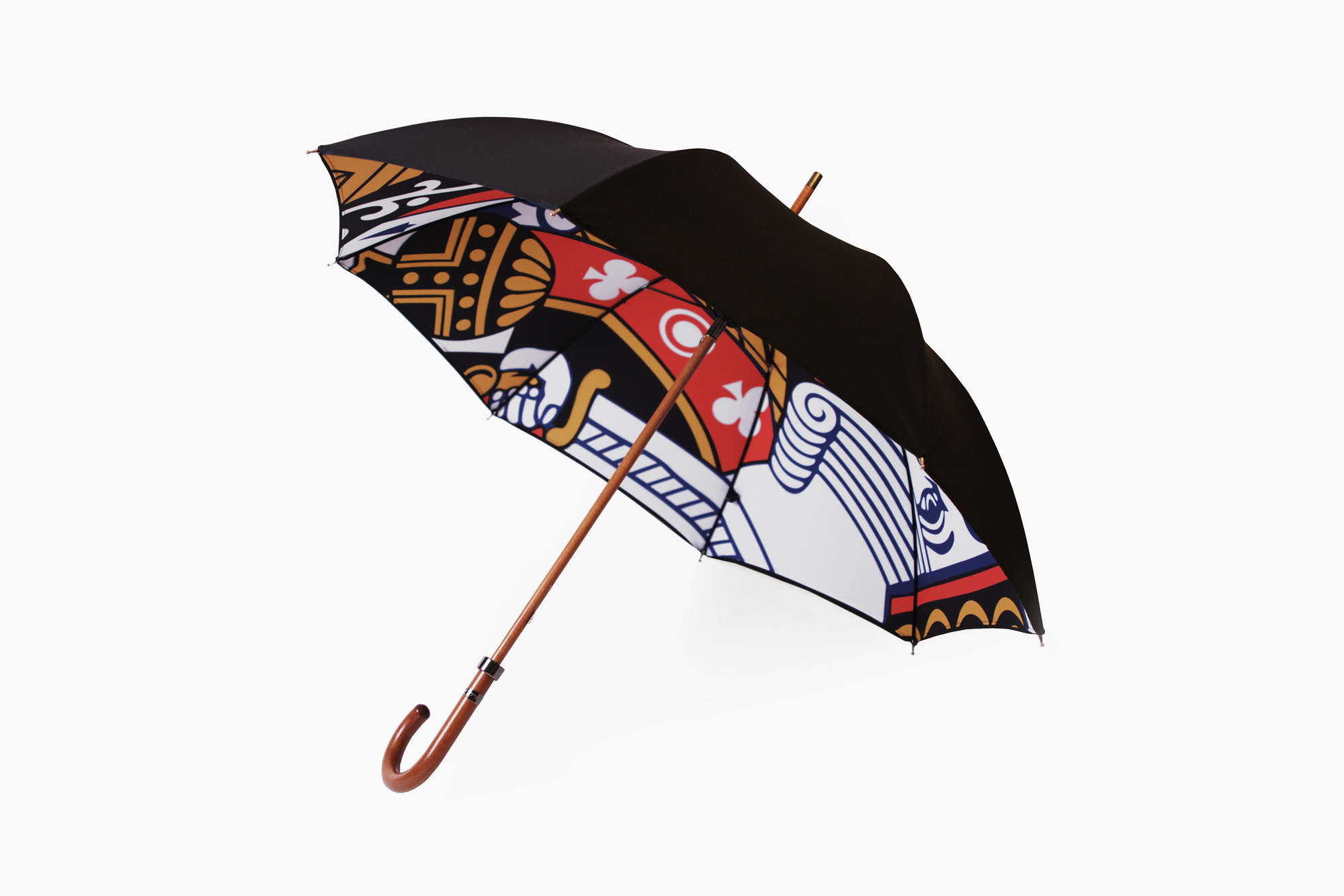 A new addition to the premium line, the King of Clubs Umbrella was previewed during our time on Monmouth Street. Needless to say, it sold out. It is now available to buy again online.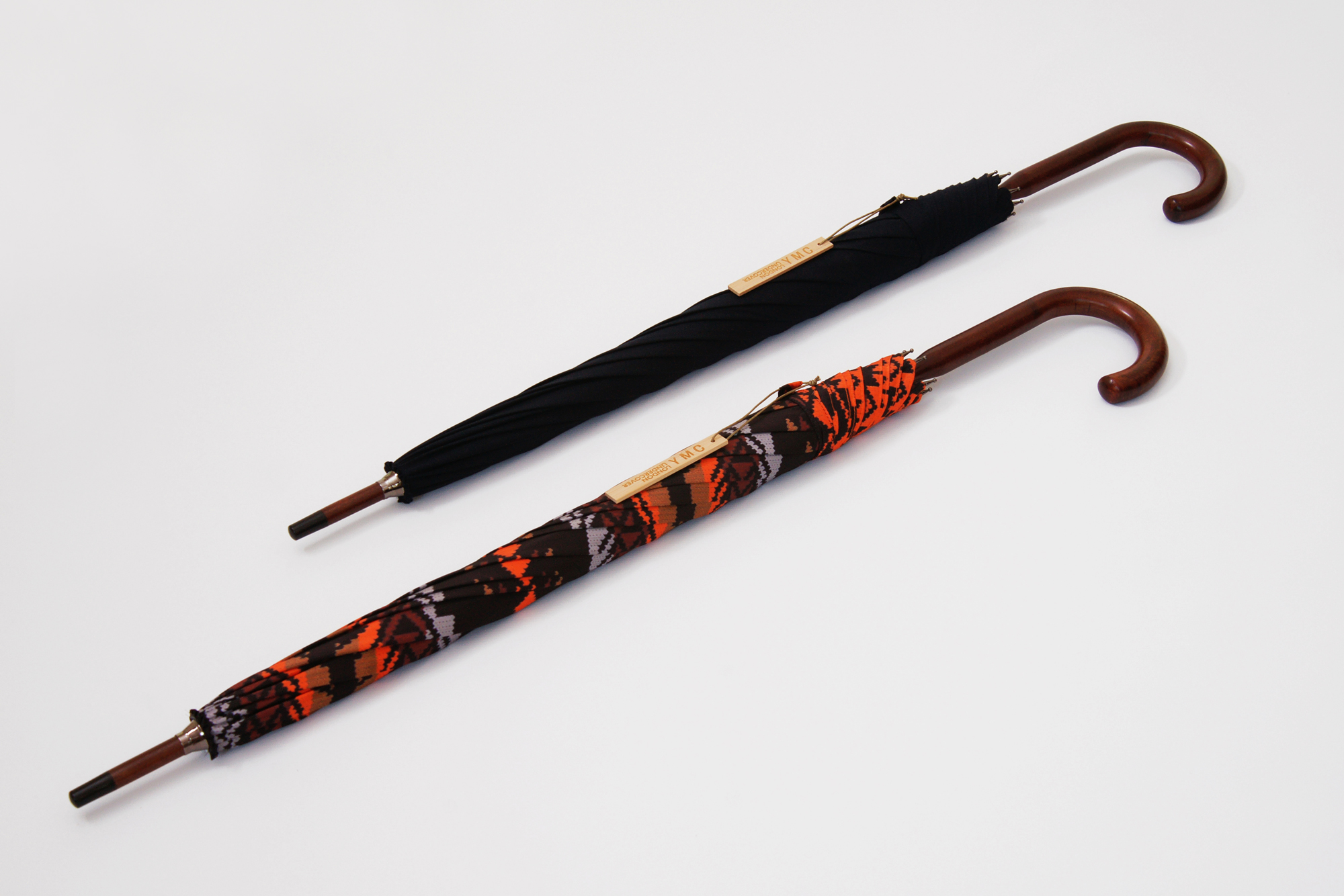 In 1995, Fraser Moss and Jimmy Collins borrowed industrial designer Raymond Loewy's slogan, 'You must create' as the name of their new clothing company . YMC, as it would come to be known, took initial inspiration from work wear, the football terraces of the early 80s and American & British military wear. Since 1995, YMC has evolved into a highly significant label. They are now among the most important in modern British clothing.
YMC have come together with London Undercover to produce a set of two outstanding Navajo print umbrellas as part of their A/W 12 Collection. Each umbrella is made with a single piece of solid, dark brown Maple wood with combined shaft & handle. The Navajo External features two subtly different Navajo style prints on both the inside and out. The Navajo Internal is comprised of a deluxe Dark Navy poly cotton with the native-american inspired print on the inside. Each Umbrella includes a special collaborative wooden tag.
Available to Buy Now