Gentleman's Scarf Collection
News - 08/11/2010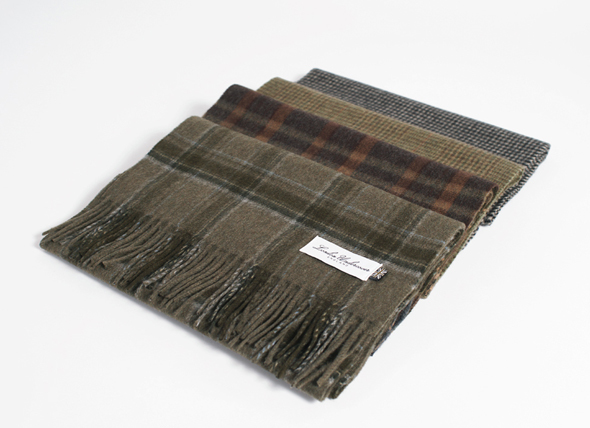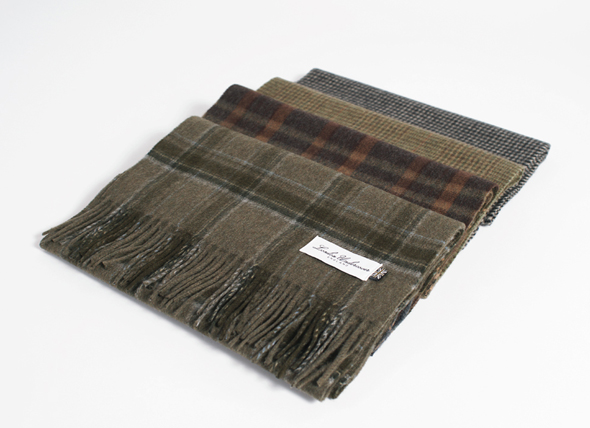 Our new Gentleman's Scarf Collection is now on sale. Available in Olive Plaid (Beaufort), Brown Plaid (Bisley), Prince of Wales (Formby) & Houndstooth (Grafton).
As part of our premium Made in England range, the scarves use only the finest quality cashmere. Obtained from regions of the highest altitude, the cashmere will keep you naturally warm throughout the coldest months. The smooth, silky fleece adds to the comfort you deserve.The perfect addition to any men's winter wardrobe, this traditional Black Watch plaid cashmere scarf with orange coloured reverse, is the first release in a multi-part collaboration between ACL & Co. and London Undercover.
The limieted-run two ply 100% cashmere scarf is made in England using only the finest quality cashmere.
Available Each and every scarf comes wrapped in branded tissue paper and packaged  in an exclusive London Undercover box. The perfect gift to yourself and others.
Available now at our online shop and Selfridges [London, Birmingham, Manchester]
Buy Now [Including FREE Next Day UK Delivery].