London Undercover for Timothy Everest
Umbrellas - 18/11/2013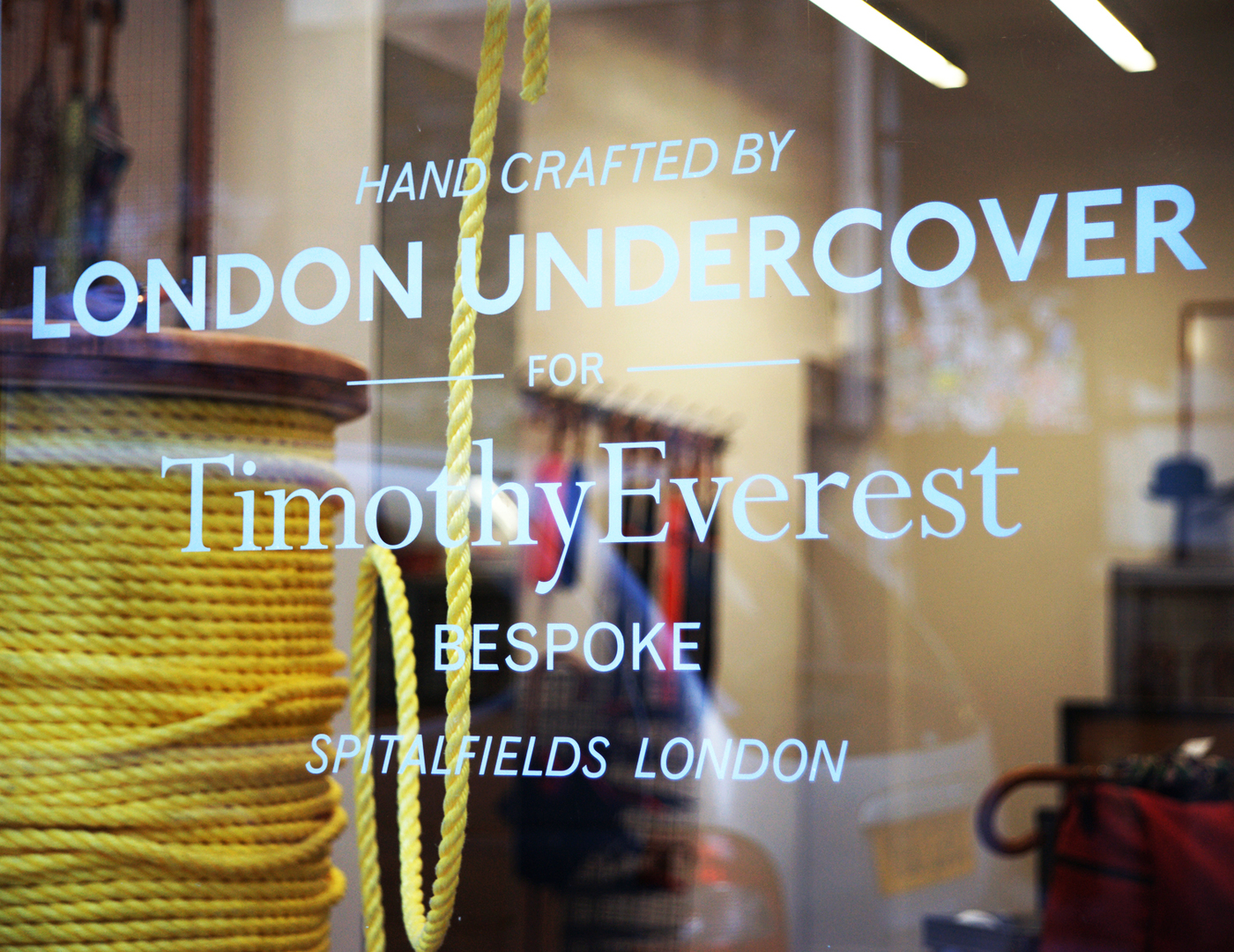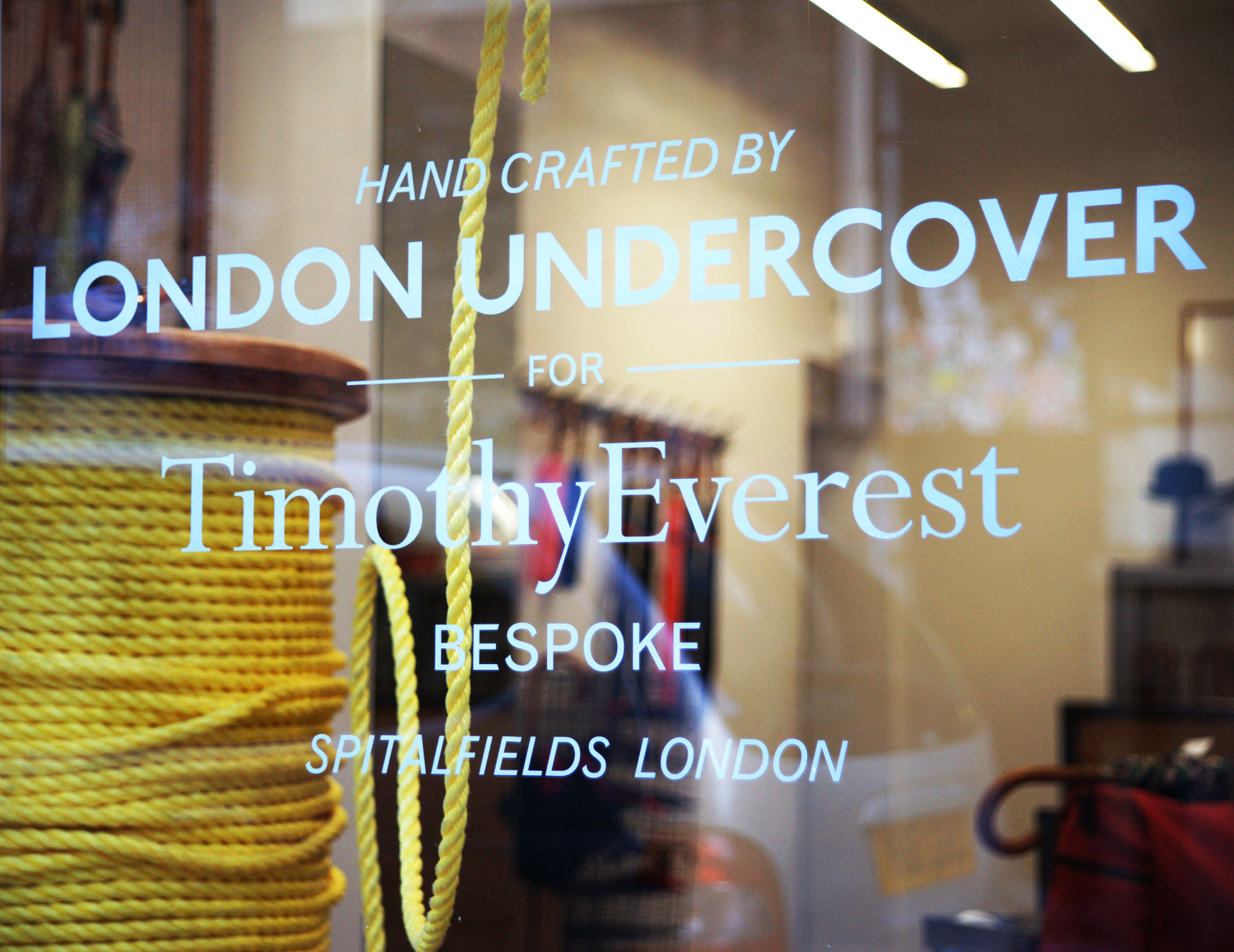 If you've passed our Spitalfields shop in the last week you may have seen our new window which showcases our latest project with Bespoke Tailor, Timothy Everest.
In the early 90's, Everest introduced a new generation to the joys of handmade clothing, creating investment pieces that stood out and were built to last. His apprenticeship with Tommy Nutter (the legendary iconoclastic tailor to the Beatles and Rolling Stones in the 60s and 70s) left him equivocal about the stuffiness of Savile Row, but passionate about its peerless standards of craftsmanship. "Our customers are very appreciative of the fact that we take the time to establish a relationship with them, and create something that's for them and them alone," . "They're people who've gone beyond the dictates of high fashion and want a modern, invigorated, and not-too-reverent take on contemporary tailoring."
Twenty years later, Everest serves clients ranging from art dealers to hedge fund managers to rock stars, who appreciate his winning combination of bespoke classicism and quirky individualism. "I see us as quintessentially British, in that we're attuned to tradition, but at the same time there's a willingness to play with that tradition,". In 2010, his craft was recognised by Her Majesty the Queen, when he was awarded the MBE for services to tailoring.
Everest has recently collaborated with the likes of British Cycling labels Rapha and Brooks and now London Undercover. The umbrella features a grey herringbone outer with the infamous Timothy Everest Spitalfields flower interior. This is stitched to our heavy-duty steel frame and a beech wood stick and handle. The umbrella features a special collaboration label on the inside and is tied with a matching yellow grosgrain strap.
More images of the umbrella can be seen here and it is now available to buy online and in store at both Timothy Everest and London Undercover.