London Undercover Oak Umbrella Stand by Method Studio
News - 13/03/2013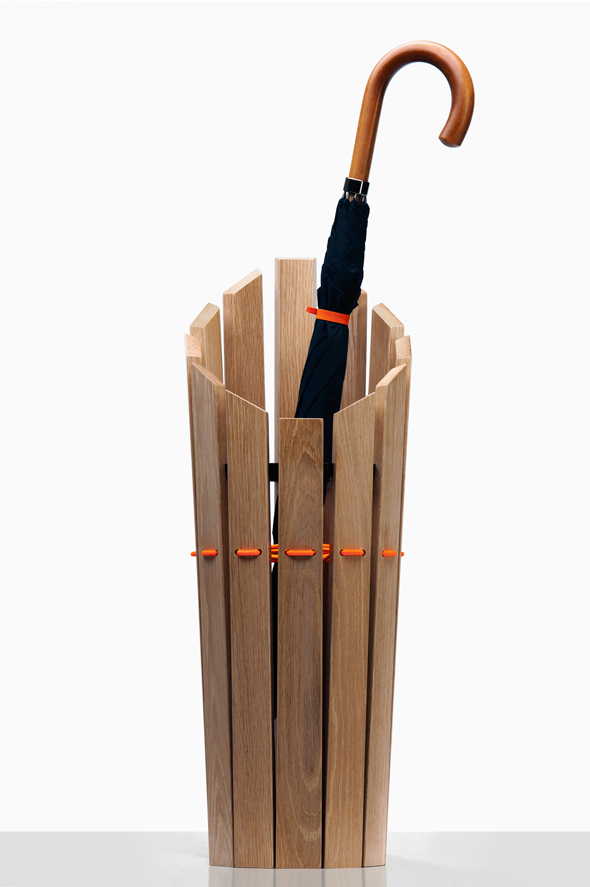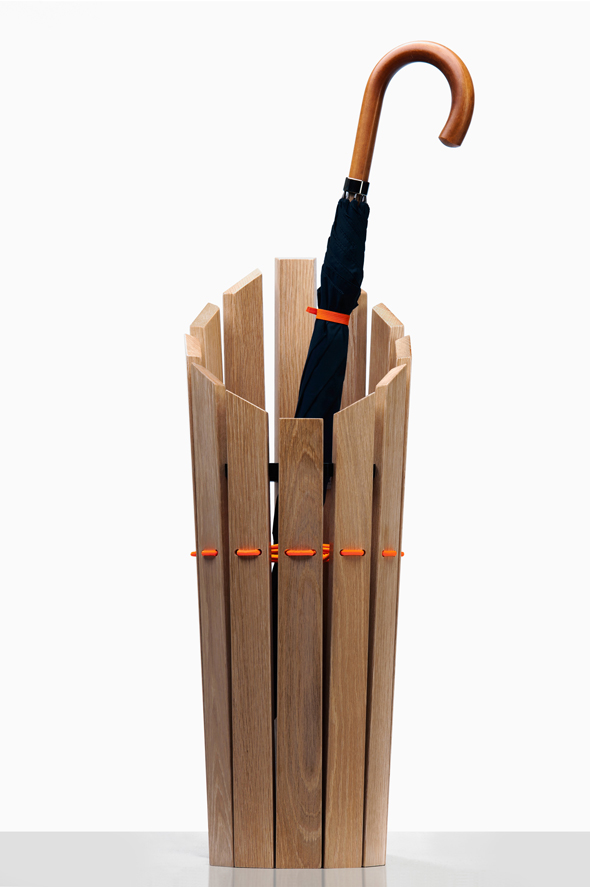 With a shared passion for originality, craftmanship and traditional techniques, London Undercover have worked with Method Studio to produce this striking Oak Umbrella Stand. Handmade in Linlithgow, Scotland, the stand combinines traditional woodworking techniques with precision engineering. The shape itself is inspired by the opening of an umbrella; as the sides part and the are spokes revealed.
The stand is constructed from twelve solid oak staves, individually jointed around a specially designed waterproof upper ring and drip-tray base to create a splayed construction; allowing air to circulate and prevent rainwater from collecting in the tray. The umbrellas are gripped in place with a complex web of elastic spokes available in London Undercover's signature orange and military green. These are threaded by hand through a series of holes in the staves.
To be wipe-clean, the stand is clear varnished and polished and features a collaboration descriptor laser-etched into the underside of the base. The end result; a beautifully crafted piece of furniture combining the old and new with a variety of materials and artisan techniques.