London Undercover x Carhartt WIP
Misc - 06/02/2012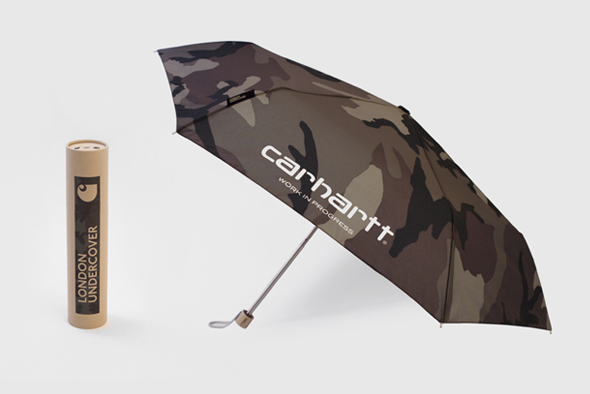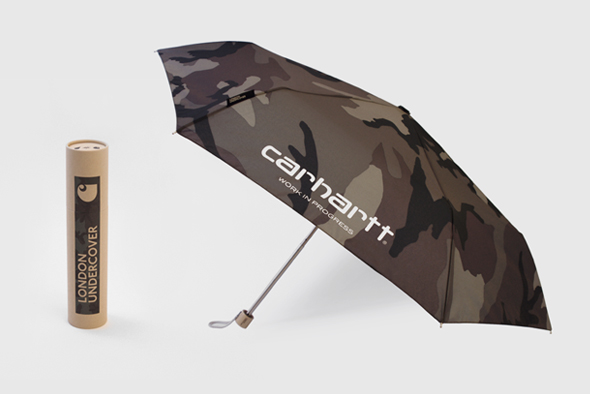 Carhartt Inc. was established in 1889 in Detroit, Michigan USA by Hamilton Carhartt. For over 120 years Carhartt has been dedicated to its mission of providing Best In Class apparel for the active worker.Standing for rugged construction, innovative design and exceptional standards of quality, durability and comfort, Carhartt workwear has become a legend in the skilled trades.
Since 1994 Carhartt has been distributed in Europe through Work In Progress, adapting Carhartt to the European market. It has grown in to one of the leading brands in the European Streetwear scene.
In our first project with Carhartt WIP, we introduce a special London Undercover Folded camouflage umbrella as part of their S/S 12 collection. Complete with a compact metal-clip sleeve, laser engraved handle & cotton hand strap. As with all our folded umbrellas, it's presented in a special London Undercover tube.