Whangee Cane Crook Handle Folded Umbrellas
Umbrellas - 19/02/2013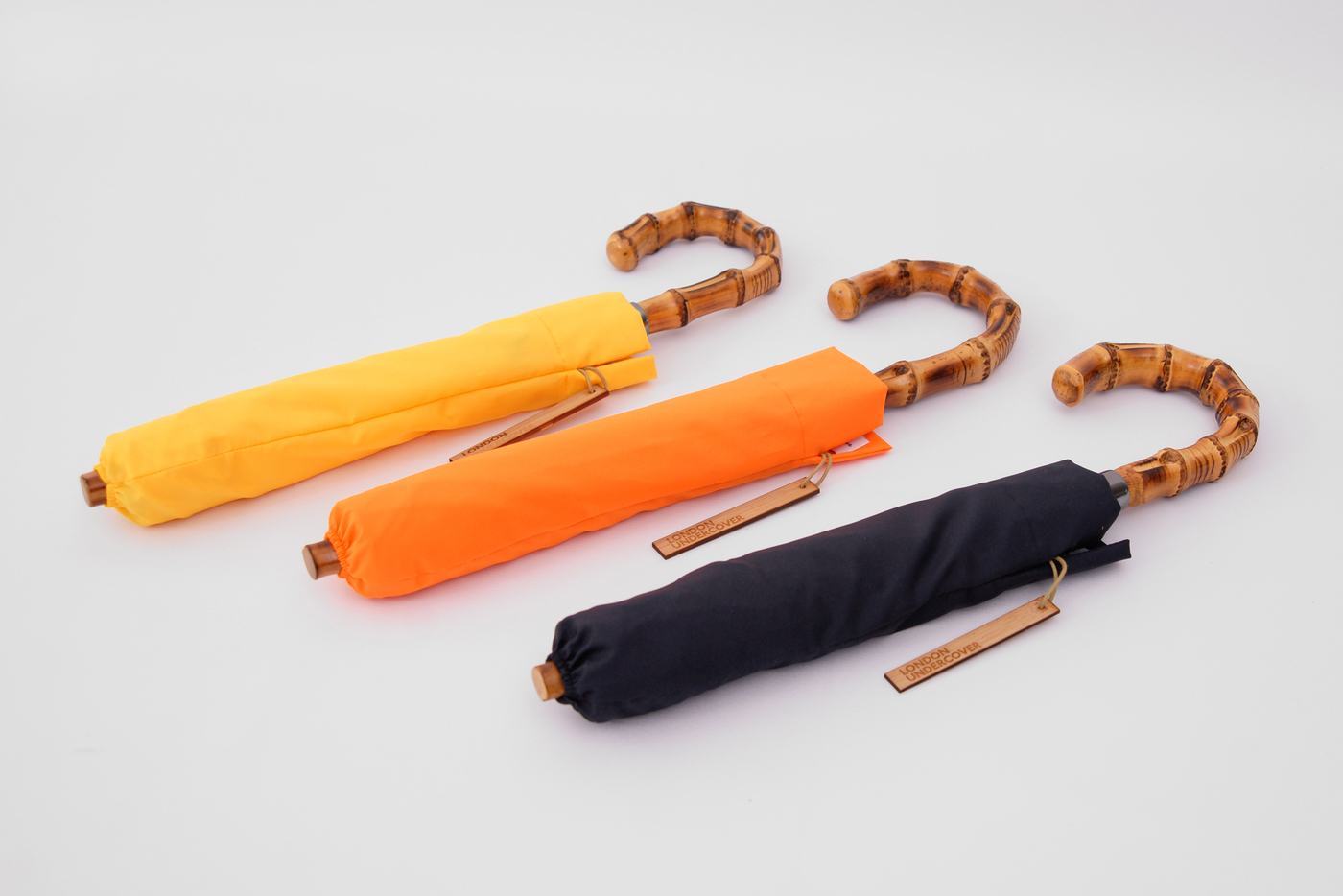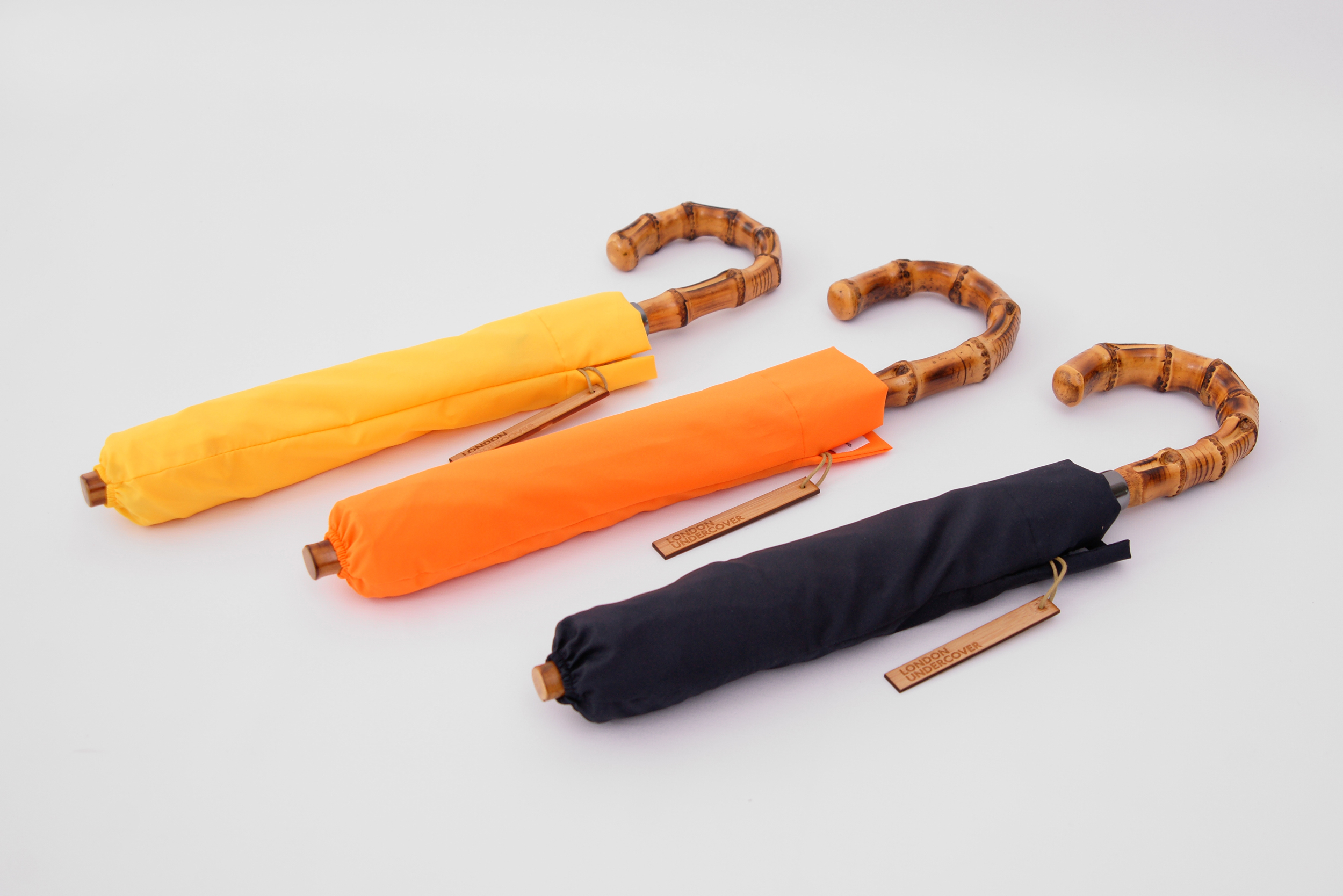 We wanted to release a quality folded umbrella that would combine the strength and stability of our full size models, along with the classic, traditional styling that our customer's love. We believe we've succeeded.
Available in Dark Navy, Orange & Yellow, Our Whangee Cane Crook Handle Umbrellas have a solid 10-rib structure which will hold up against strong winds. The shaft is made of 2 sections, and extends from a length of 45 to 70cm. The Canopy opens to just under a meter in diameter, the perfect size for city walking. Every handle is unique as it is made from natural Bamboo.
The umbrella features subtle London Undercover branding on the snap button and inside of the outer sleeve. There is a gunmetal tip cup to keep everything tidy and a nice whangee tip which is again unique on each. All umbrella features a signature orange London Undercover button.
Price: £60. View More Photos / Buy