Anglepoise® at London Undercover
News - 11/07/2014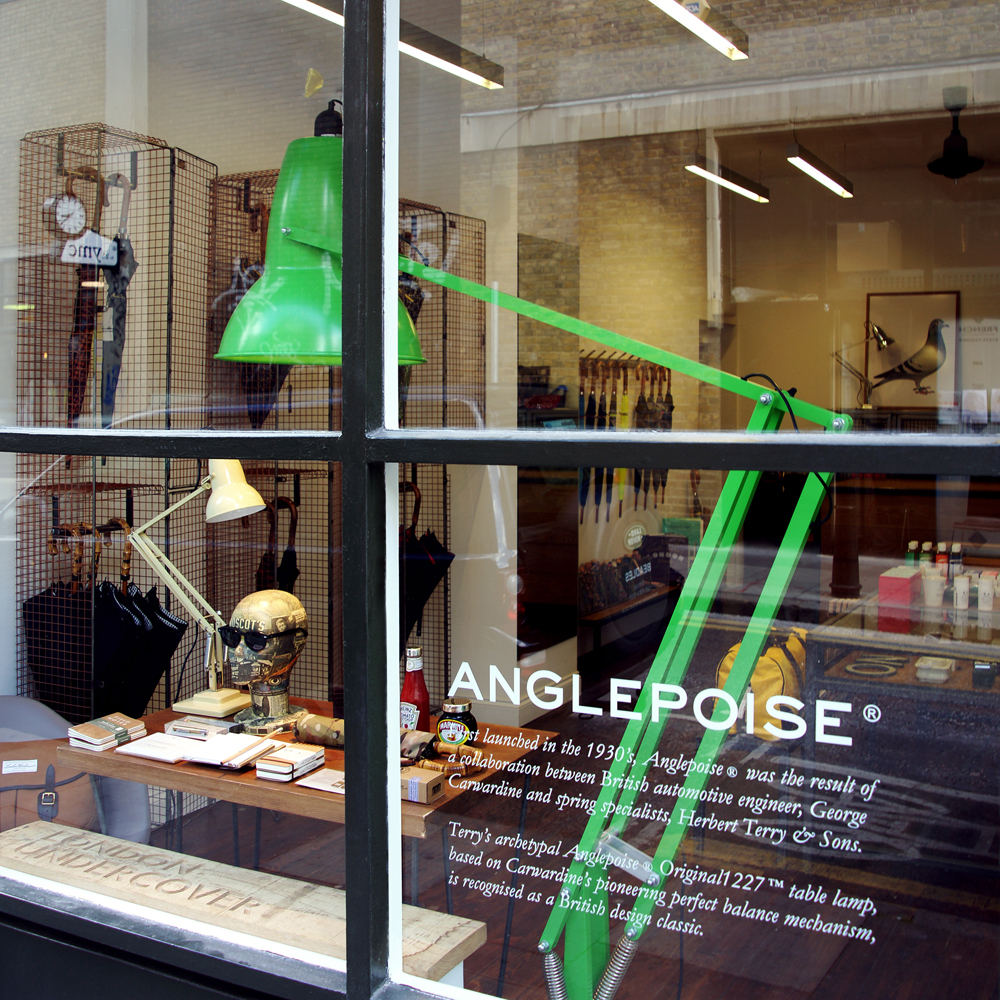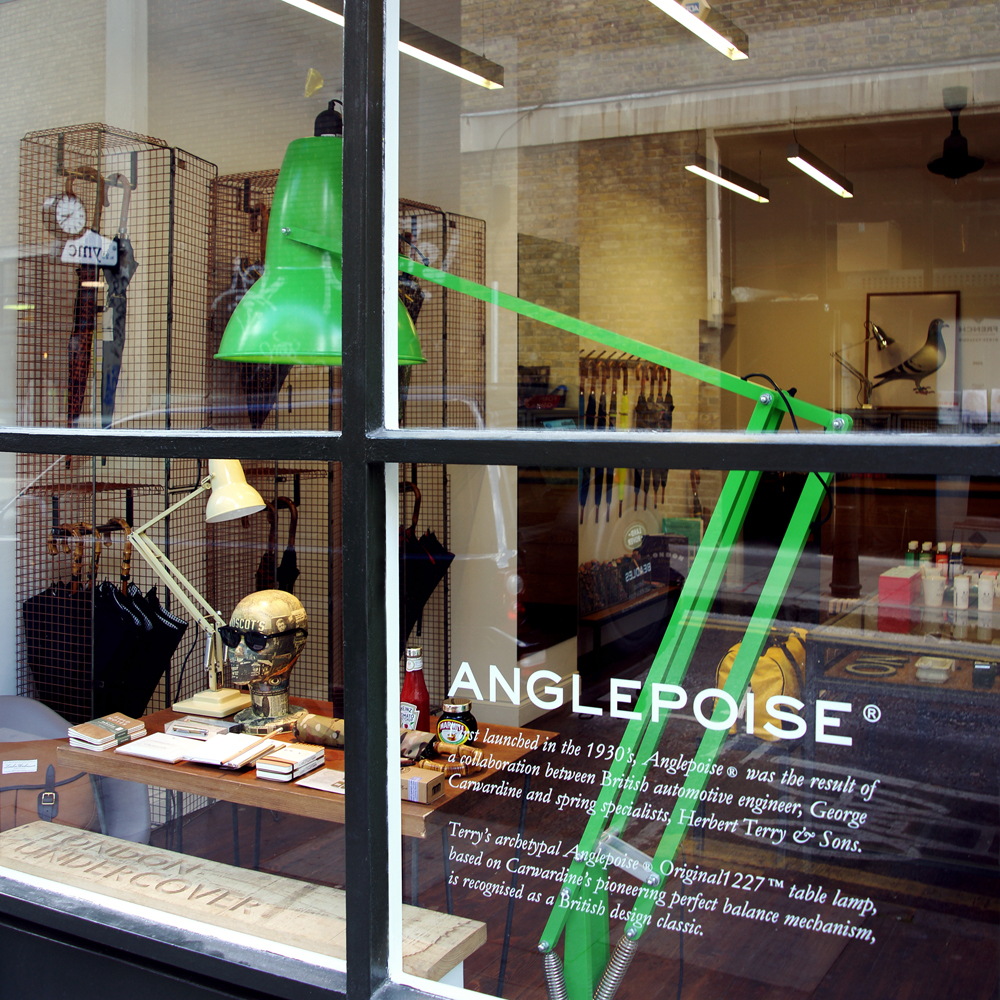 Our special guest brand in store this month is the iconic Anglepoise®.
In the 1930's Britain produced a rational, modern lamp for mass production. It was intended as a functional light for both the office and home. The Anglepoise® was the result of a collaboration between Herbert Terry & Sons and George Carwardine, an automotive engineer and a director of Carwardine Associates of Bath.
The 1227 lamp was modelled on the ergonomics of the human arm, with springs instead of counterweights to hold the arm in position. The lamp has sold an enormous quantity since it's release and represents an independent British tradition of rational design.
The window of our Hanbury Street store current features a Giant1227™ which was originally created for the Roald Dahl museum as a tribute to the lamp he used at his writing desk. We are selling a selection of Original1227™ lamps in store. Prices start at £160.