City Gent British Woodland Camouflage Umbrella
News - 05/10/2011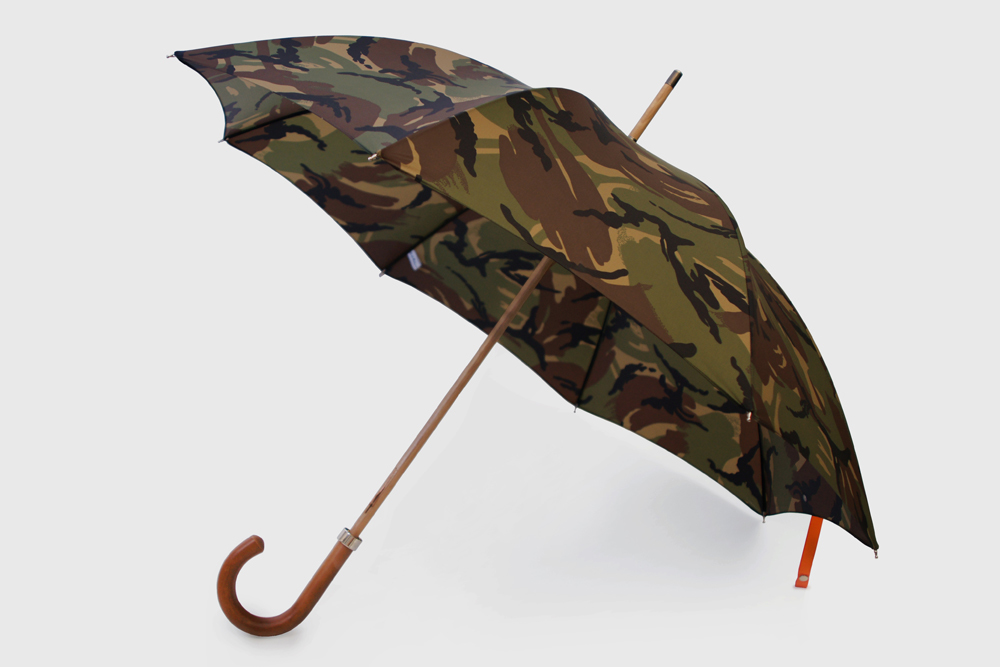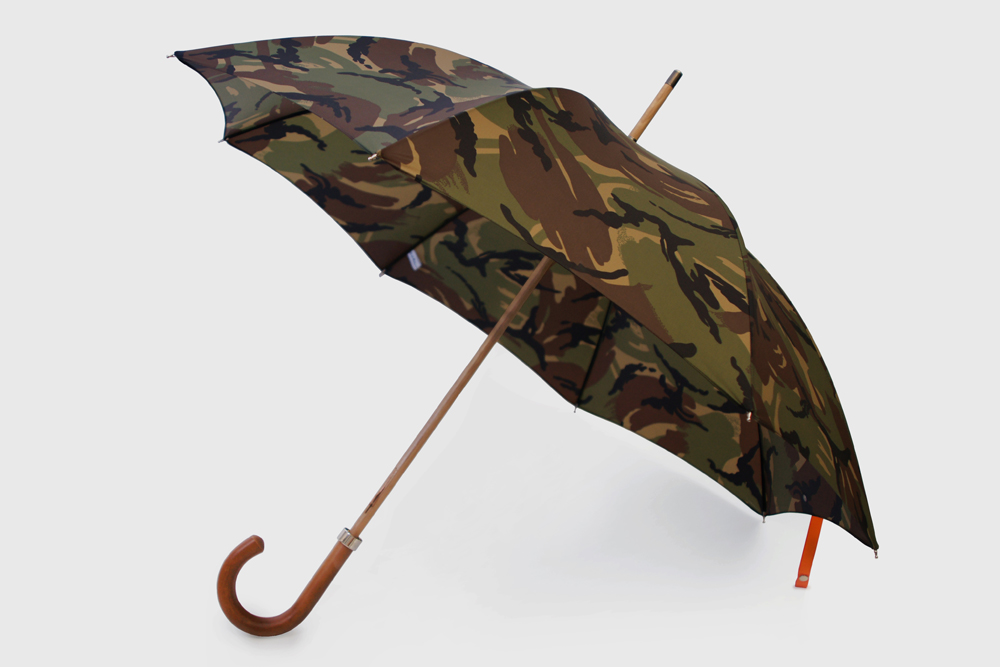 As British forces move to a new Multi-Terrain Pattern we say farewell to the much loved British Woodland Camouflage, a pattern that has been in existence since 1960. The original pattern used four basic western European temperate colours of black, dark brown, mid-green & dark sand to make a very effective camouflage. Throughout that time the camouflage has had very slight changes to the colour and pattern but has more or less remained the same. The new Multi-Terrain Pattern not only provides a new uniform for British (& US) Forces but has been designed to perform across a wide range of environments.
We celebrate the retirement of British Woodland Camouflage with a brand new Umbrella for the modern gentleman. The
City Gent Woodland
is Hand Made in London, England using original English-made Ministry Of Defence (MOD) Fabric. It features a bright orange buttoned-strap fastener, Silver Tip-Cup & Tips, Beechwood Shaft & Natural Malacca Wood Handle.
Free UK Delivery