Fred Perry x London Undercover
Misc - 08/10/2013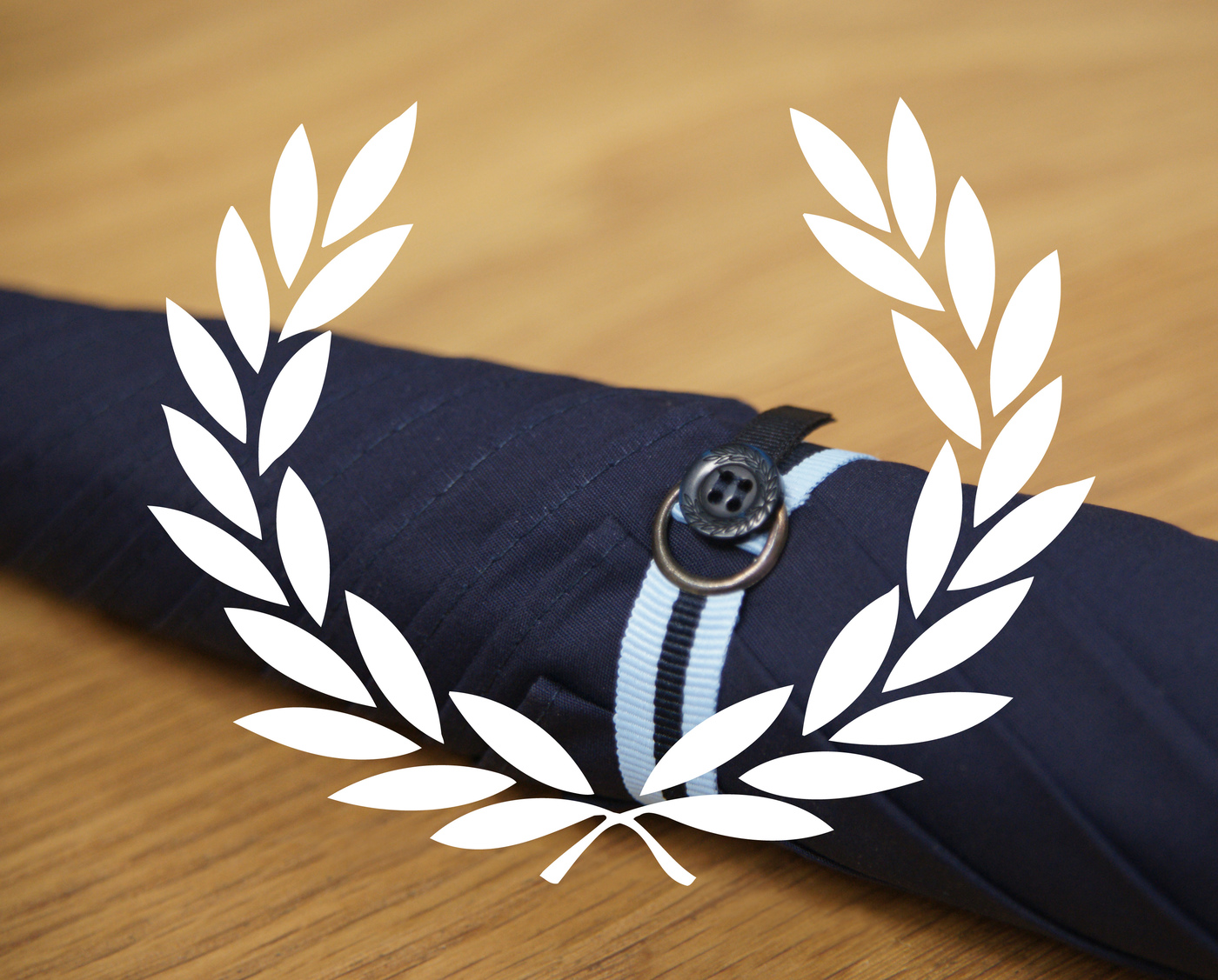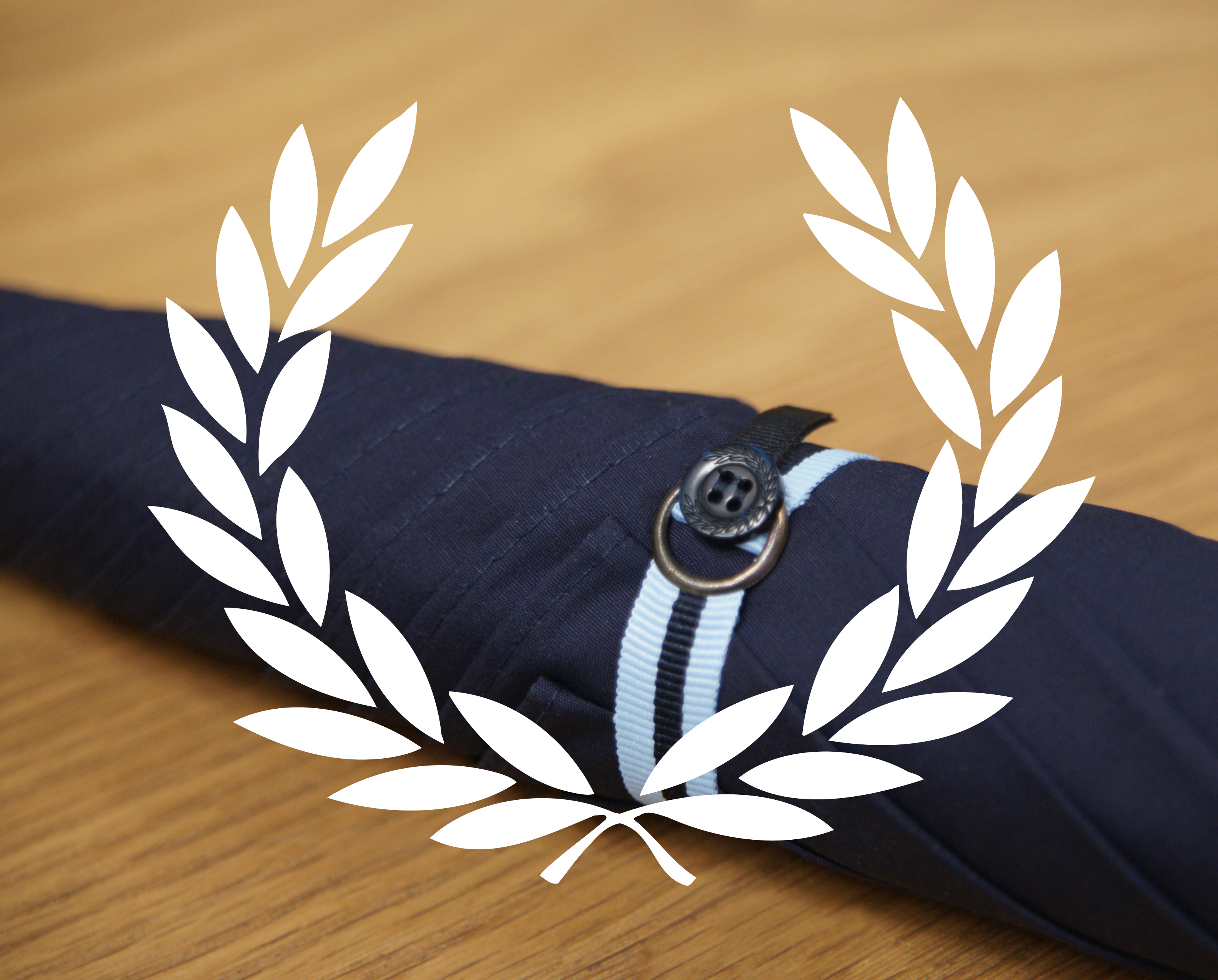 We were invited to make an umbrella for Fred Perry as part of their 'Friends of Fred' range, an ongoing project where a selection of brands contribute pieces to sit alongside their premium Laurel Wreath Collection.
We based the umbrella on the original classic twin tipped M12 Fred Perry shirt, which has kept the same iconic styling since the 1950's and become, almost certainly, the most significant item of clothing in British youth culture. For this reason we kept it simple.
The umbrella takes on the Navy & Ice colourway . We created it on our Classic silhouette with a continuous shaft & handle made from a single piece of Maple Wood. We added a British-made navy poly-cotton and replicated the trademark twin tipping detail from the collar and cuffs of the shirt onto a grosgrain strap. The strap ties onto an M12 Fred Perry Button.
Handmade in London, England, the London Undercover M12 Umbrella is available to buy exclusively at Fred Perry Laurel stores worldwide and Online