The Beatles x London Undercover
Umbrellas - 05/07/2018

Due to popular demand, we have re-released our official collaboration with The Beatles, previously only available in the US. A total of 6 premium umbrellas are now available to Buy worldwide for a limited time only. All umbrellas are made with a traditional Beech wood shaft & handle, metal runner, tip cup & ferrule and measure 98cm in diameter and 90cm from top to bottom.
Sgt. Pepper's Lonely Hearts Club Band
Available in 4 colours, the umbrellas are based on the original day-glo satin suits made by Noel Howard of M.Berman Ltd for The Beatles in 1967, that featured on the cover for the Sgt. Pepper's Lonely Hearts Club Band album. The interior of each umbrella features the famous drum skin painted by fairground artist Joe Ephgrave. 
Available in: Blue Satin [Paul] / Green Satin [John] / Pink Satin [Ringo] / Red Satin [George]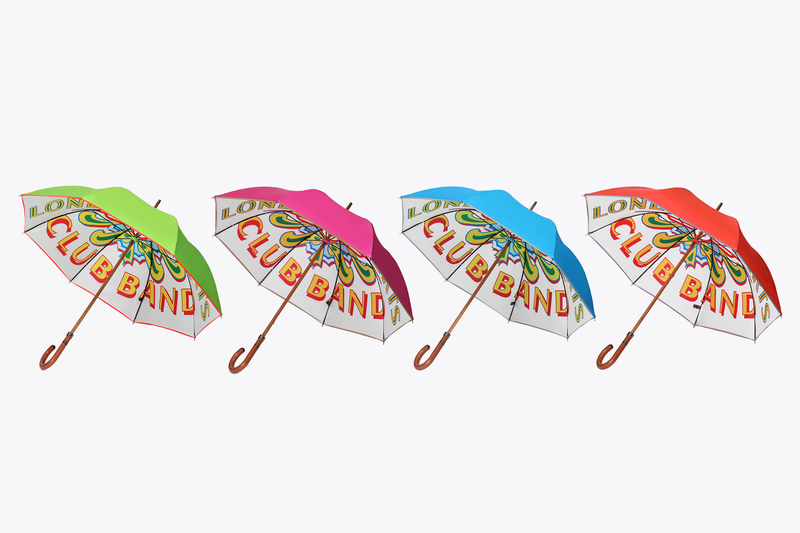 Apple
The Apple umbrella depicts the vinyl sticker artwork from Apple Records, the record label founded by the Beatles in 1967. Apple Green exterior with Official 'The Beatles' logo and an Apple Core interior.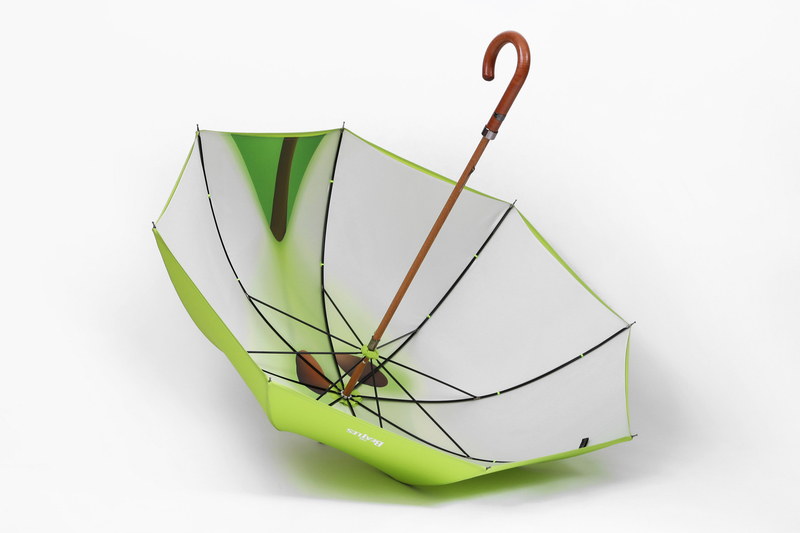 Help! 
The HELP! Umbrella replicates the Typography and colour used on a rare 1965 45RPM single cover. Doubled up with a solid black interior and industrial-strength steel frame.