April Showers at Belgraves Hotel, Knightsbridge
Misc - 12/04/2016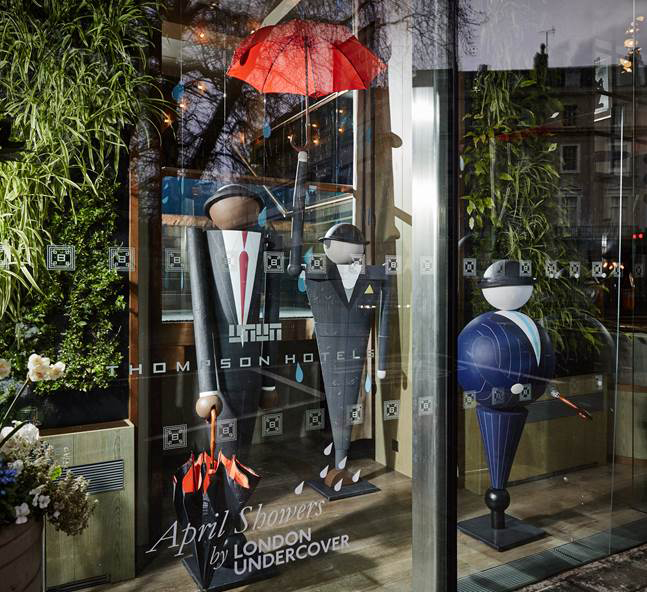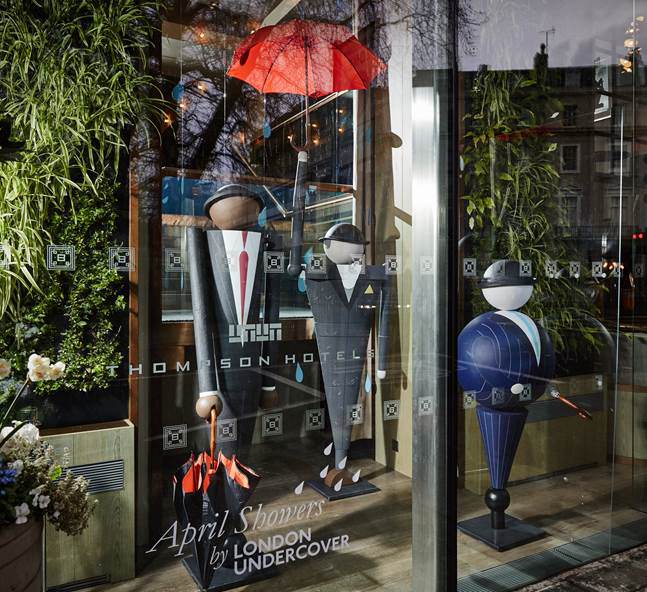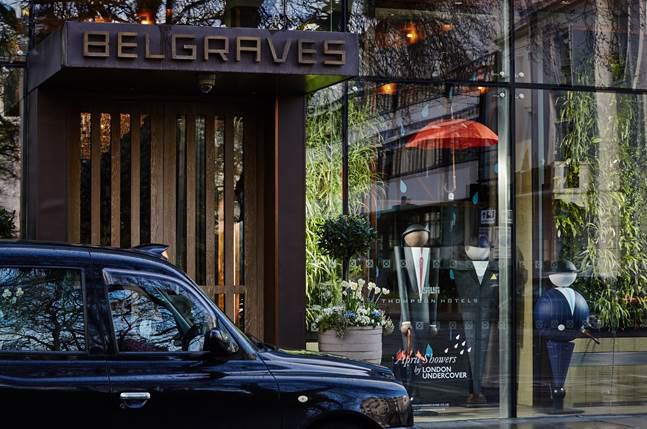 We have taken over the window at the Belgraves Hotel in Knightsbridge.
The 'April Showers' installation is based on the contrasting weather we experience at this time of year. As warmer air starts to build, the jet stream moves towards the UK bringing in strong winds and rain across from the Atlantic. These big temperature contrasts from the ground up, makes the air incredibly unstable. The bigger the contrast in pressure, temperature and humidity (the 3 main drivers), the more dramatic the weather. The result? Classic April Showers.
The window reflects the science of April Showers with 3 contrasting shapes of well-suited city gentlemen. Tailored in Tweed, Pinstripe & Herringbone with distinctly different body types. All 3 characters go about their day in the same way but all have their own style, taste & behaviour. The window will be on display for the duration of April.