London Undercover x Maharishi: DPM Lunar Bonsai
News - 09/05/2014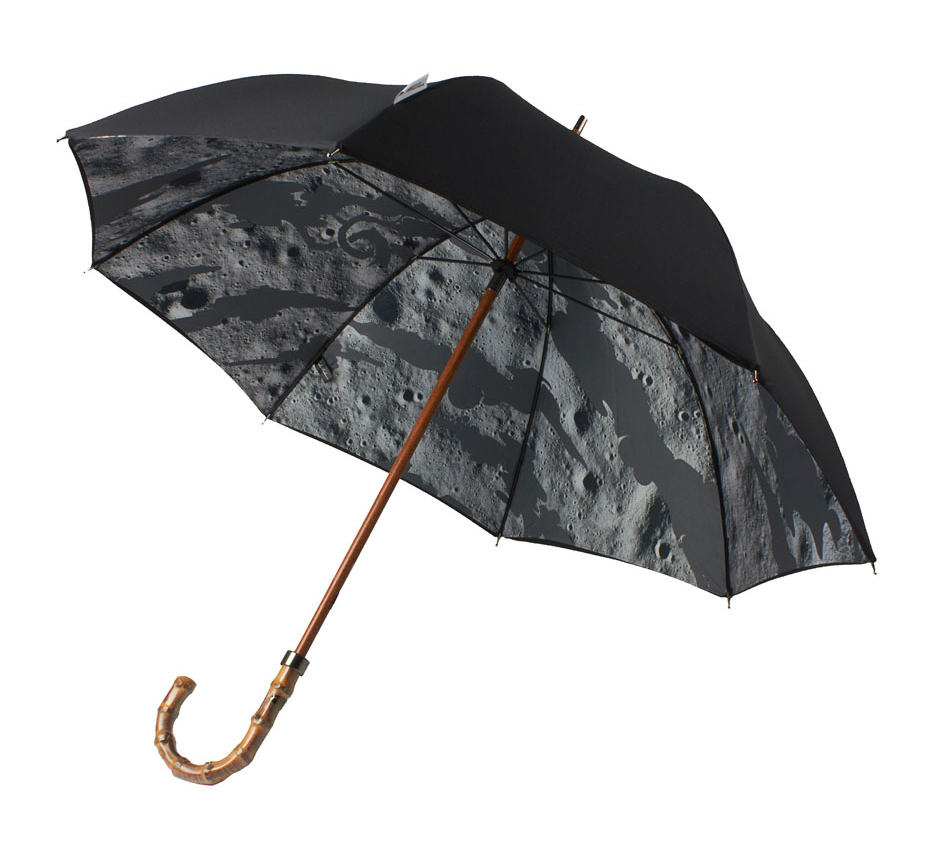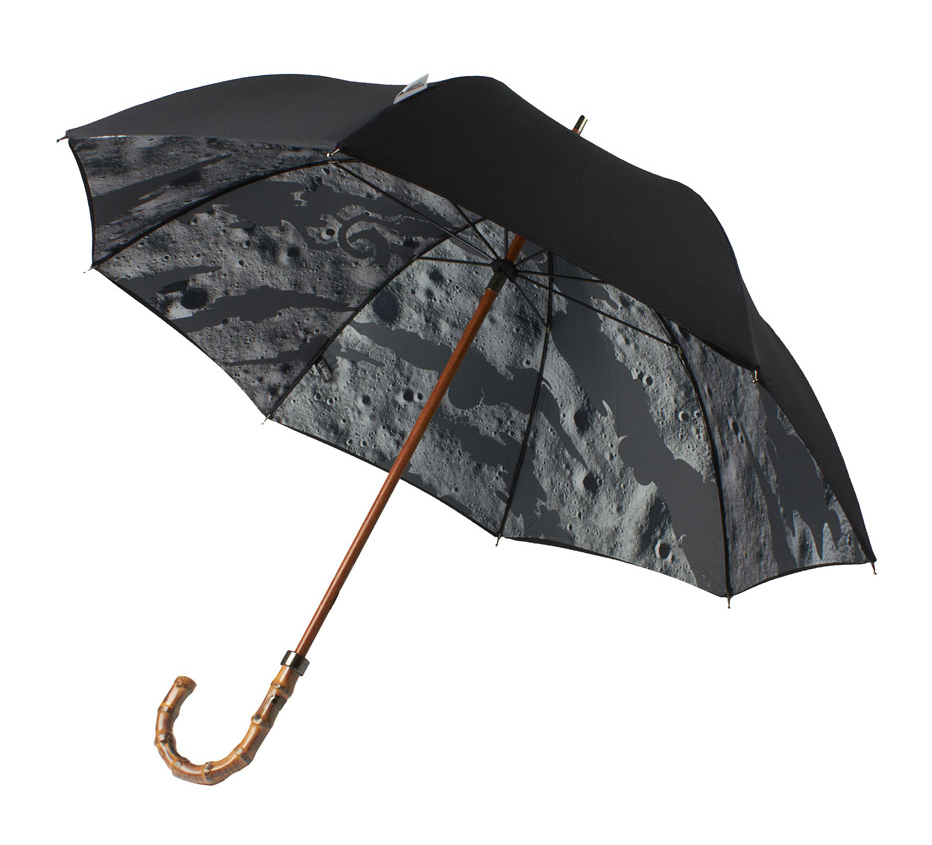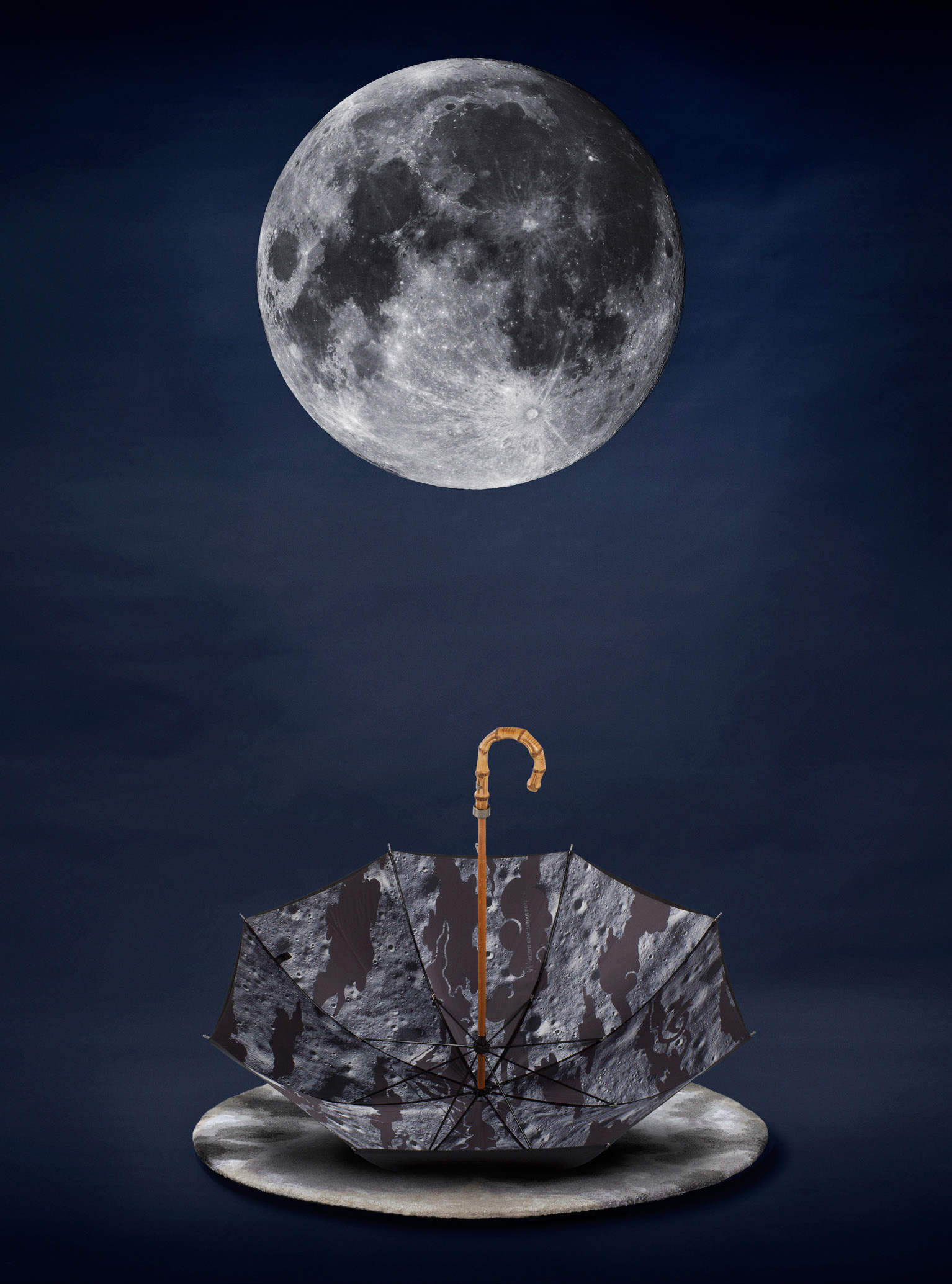 Our 3rd collaboration piece with Maharishi uses the brand's new 10th anniversary camouflage, DPM Lunar. The design features the Bonsai Forest infiltrated by a textural photographic moon surface within the pre-existing heavenly cloud shapes, from which magical bonsai trees grow, all aided by the moon's bio-dynamic forces.
These elements reinforce the concept that camouflage has its roots in nature, natural history and art rather than the military; a concept that Maharishi's founder Hardy Blechman has spent nearly a decade researching.
The umbrella itself is made using natural Beech Wood with a natural Bamboo handle on our premium steel frame. It is available to buy exclusively Maharishi.