London Undercover x NN07
Umbrellas - 20/11/2020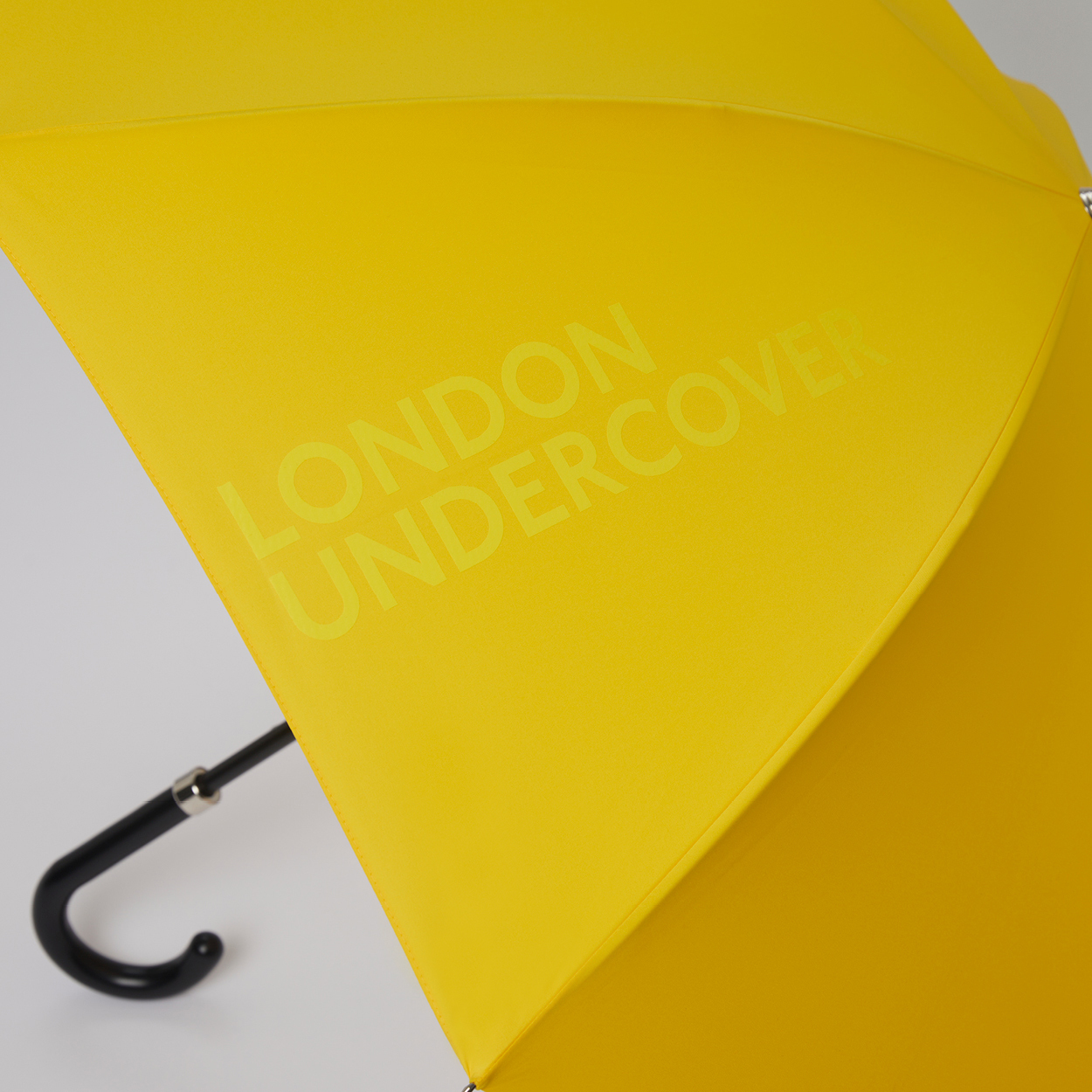 We have teamed up with Danish brand NN07 to create a Limited Edition Recycled Umbrella.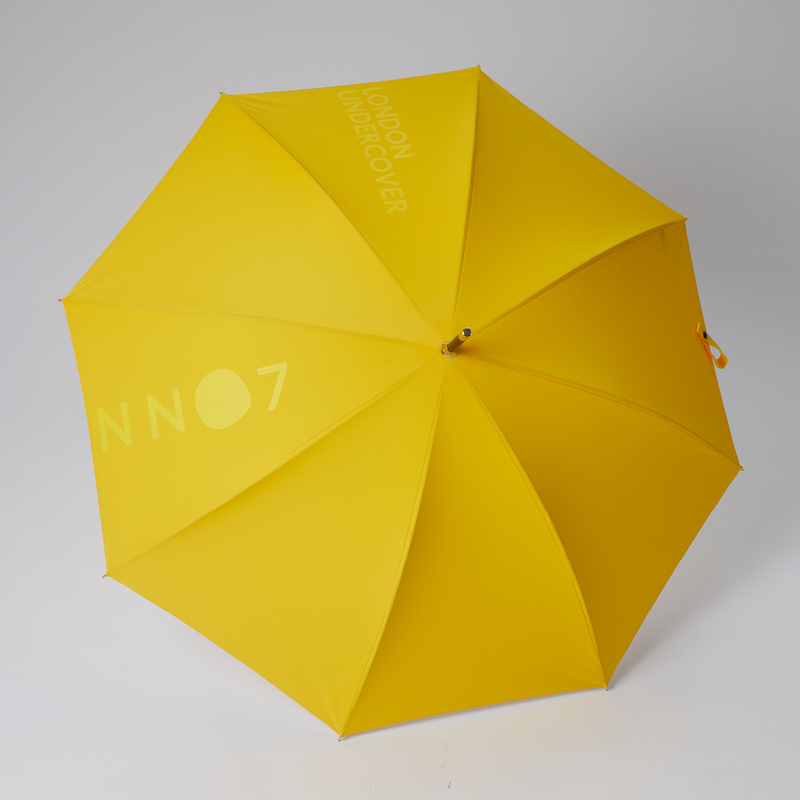 NN07 was founded in Copenhagen in 2007. Describing itself as a 'brand with no borders' (the NN stands for No Nationality). A concept without limits, for individuals who walk their own path. A combination of Japan's perfection and Scandanavian simplicity. The brand dedicated to a perfect fit, unique crafstmanship and attention to every detail. This translates into a range of stylish men's wardrobe staples, from jeans to patterned knits, which the company bills as the classics of tomorrow.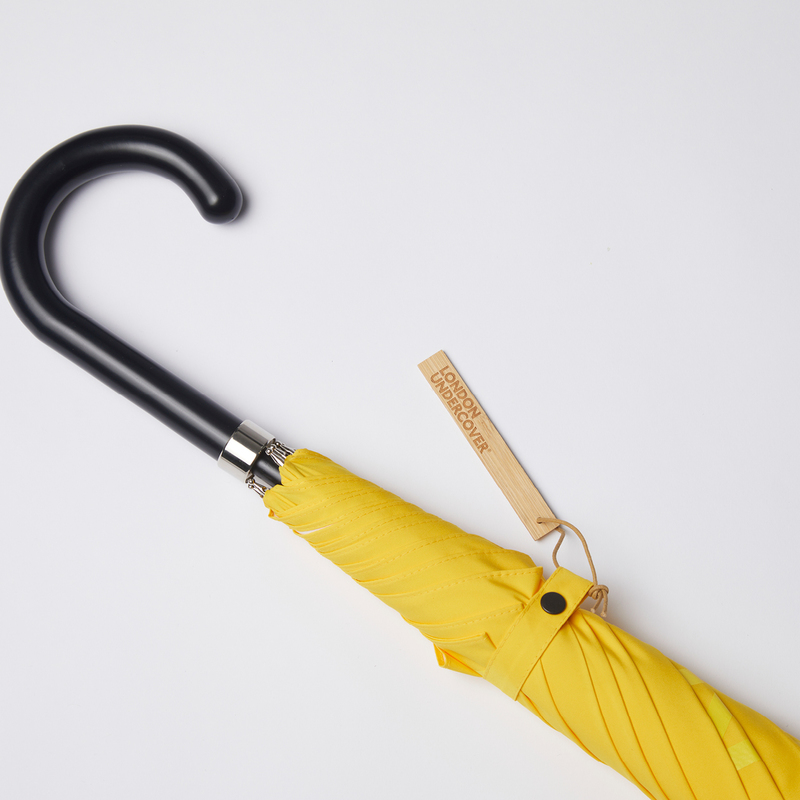 The umbrella we have created is made of recycled leftover-fabric from their outerwear collection. The fabric itself already made from recycled polyester and to given a new lease of life  for the autumn season.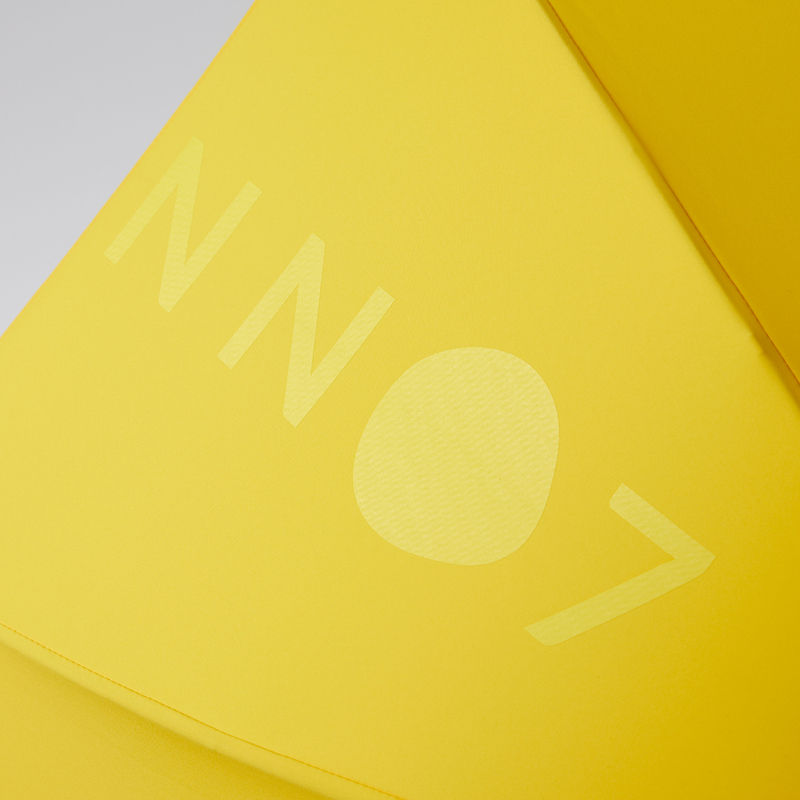 Hand made in London, England, the yellow canopy is attached to a strong and sturdy steel frame with Black Maple Wood handle and Beech Wood Shaft.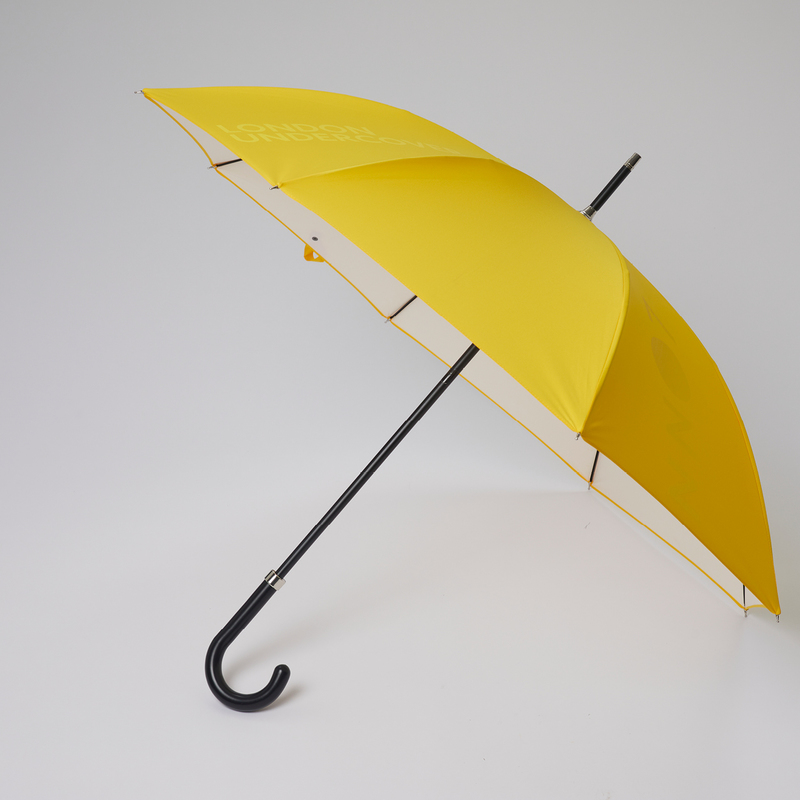 Available to buy exclusively through the NN07 Concept Stores and Online Store.