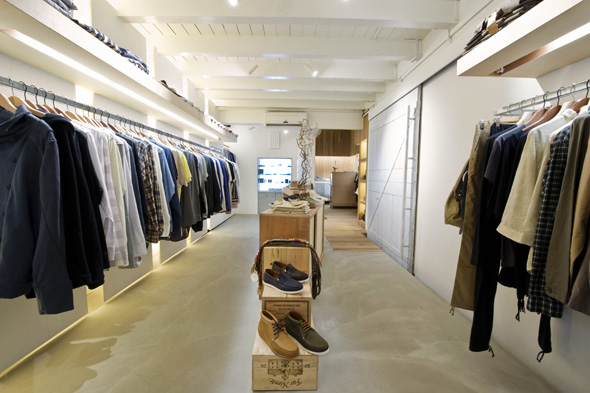 It's always a pleasure to find a great store in another country. It's refreshing and inspiring to see things being done so well overseas and the devotion from the people behind them. Continuing in our series of retailer profiles, we'd like to introduce you to one of our new stockists.
K.I.N
is a project that draws sustenance and inspiration from its historic surroundings, its community and culture, and in turn provides new perceptions and thinking in design and lifestyle. It was realised to reject the notion that design and culture has become all too familiar and generic now. The solution was to use the space as a platform to merge various cultural influences in hope of creating a thought provoking concept.
K.I.N
provides the consumer with clothing and footwear that centres itself upon a more designed approach, instead of simply focusing on specific genres.
Located within the historic neighborhood of Kampong Glam, the store keeps the derelict semblance of heritage from the shophouse whilst retaining the raw appeal of Haji Lane, adding a refined look to the space.
The store caters to anyone who appreciates art, design, music and culture for what it is, rather than what it is made out to be.
K.I.N
encourages people to come into the space without any preconceived notions of the products available and to just open their minds to the disorganised organisation on offer.
KIN
, 51 Haji Lane, Singapore, 189244,
6392 5475 / Open Monday – Saturday 1pm -8pm & Sunday 3pm-7pm
Sunday – 3pm -7pm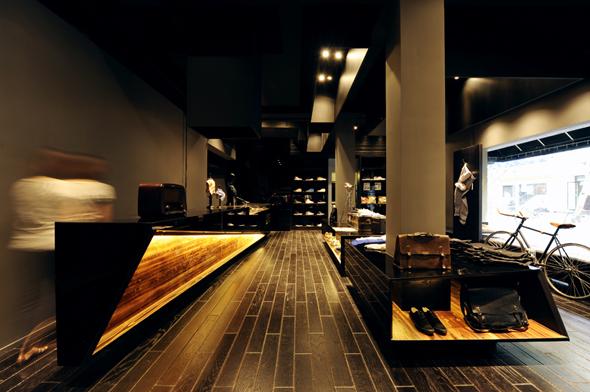 Aegis Shanghai Co. is a premium men's retail lab located in the heart of China, offering a selection of the best contemporary designer and casual-lux labels ranging from clothes, shoes, accessories, and lifestyle products.
The retail lab was launched in May of 2010, stocking some of the most internationally sought-after men's labels such as Rag & Bone, Band of Outsiders, Company of We, Naked & Famous, Opening Ceremony, Common Projects, Wings + Horns, Shades of Grey, and Shipley & Halmos, among many others. Aegis seeks to provide goods of the highest quality, craftsmanship, and cutting for today's modern man, with styles ranging from classic silhouettes to more fashion-forward pieces.
A pioneer in the China market, Aegis is the first retail platform to introduce many of these brands to the Chinese consumer. In addition, Aegis plans to radicalize the way the China fashion retail market has operated thus far, establishing a platform for "democratic fashion" by offering a wide range of price points accessible to a larger demographic, while maintaining a curated colleciton that is unique and relevant.
Founders Winston Chow and Deager Kao are doing an incredible job with Aegis and we are delighted to be part of it.  London Undercover is available in store now.



For More Pictures
Click Here
Aegis Shanghai Co. 77 Julu Road (next to Fumin Road) Jing'an District Shanghai, China 200040
+86 21 5403 9869 / Open 12:30-21:00pm