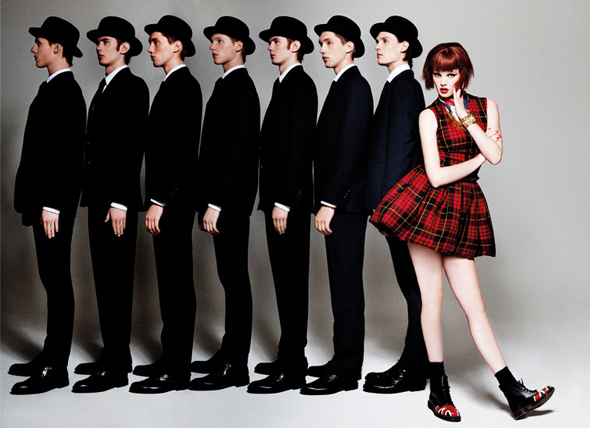 Le Bon Marché in Paris is to host an event starting this Saturday (27th August), celebrating the eclectic style & culture of the British Capital. 'So London' will play tribute to the city's diverse range of fashion, music, art & food. The French Department Store will dedicate space to designers such as Stella McCartney, Alexander McQueen & Vivienne Westwood. The likes of Charlotte Olympia and Lucy in Disguise will be showcasing their wears too. You will also be able to purchase accessories from London Undercover. Our Vintage London Map Trilby's & Foldaway Trilby's will be available for the first time in France as well as our ever reliable Vintage London Map Umbrellas.
In addition to Fashion there will be a Home and Furniture section, a Restaurant and Café  and a Cultural Space. The space is dedicated to former Roxy Music star and British icon,
Bryan Ferry
with an exhibition from Photographer
Martin Parr
featuring pictures taken during the Royal Wedding back in April.
So London runs from 27th August until 15th October
Le Bon Marché Rive Gauche / 24 rue de Sèvres / 75007 Paris
Aaron Biber (89) had his hairdressers in Tottenham smashed up by rioters. Individuals on the internet have so far donated just over £27,000 so he can keep his business going. A remarkable act of generosity from the good people of this world. Please watch this video put together by BBH Barn and share.



http://keepaaroncutting.blogspot.com/